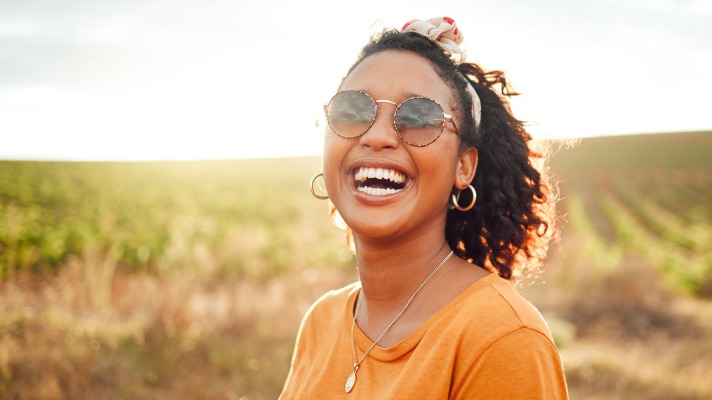 June is UV Awareness Month and we're shedding some light on the impact UV rays can have on your eyes.
Summertime often means spending more time in the sun. We know sunblock can protect our skin from ultraviolet (UV) rays by applying sunblock, but our eyes need protection as well.
The main source of UV rays is the sun. UV is invisible to the human eye and may cause damage to your eyes that can negatively affect your vision. Several eye problems are linked to UV exposure such as cataracts, cancers of the eyelid, and age-related macular degeneration.
The best way to protect your eyes is wearing sunglasses whenever you are exposed to the sun. Be sure to select sunglasses that provide 100% UV or UV400 protection, or block both UV-A and UV-B rays. Other important factors to consider when selecting sunglasses are:
Fit: Sunglasses should be comfortable, stay in place, and cover the skin around your eyes.
Use: Choose sunglasses according to your activity. Polarized lenses are good for reducing glare from snow or water while wraparound sunglasses are good for activities that are similar to doing yardwork.
Here are additional tips to protect your eyes from UV rays:
Wear a broad-brimmed hat along with your sunglasses.
Know that clouds don't block UV light.
Sunlight is strongest midday to early afternoon, at higher altitudes and when reflected off of water.
Never look directly at the sun.
Avoid tanning bed which pose the same risks to your eyes as outdoor light.
By embracing these simple guidelines, you can enjoy the summer sun while keeping your eyes protected!
Information received through CEC vision care channels is for informational purposes only and does not constitute medical advice, medical recommendations, diagnosis, or treatment. Always seek the advice of your eye doctor, physician, or another qualified health provider with any questions you may have regarding a medical condition.
CEC is a wholly-owned subsidiary of VSP Vision.
Sources: American Optometric Association (AOA), American Academy of Ophthalmology (AAO), The Vision Council (TVC), National Eye Institute (NEI), and Centers for Disease Control and Prevention (CDC).
Back to All